"meadow"
Felt Pictures that capture the warmth of the meadow.
Exhibited at the Focus On Felt Studio, Hardraw. DL8 3LZ

Exhibition times:
Thursday 1st June until Friday 30th June.
Time 11am - 4:30pm. Tuesday to Friday.
Open by appointment at all other times, please call 01969 667644.

Inspired by the publication of "meadow" (see below) Andrea has created an atmospheric collection of felt pictures which will be exhibited at her studio from the 1st June 2023.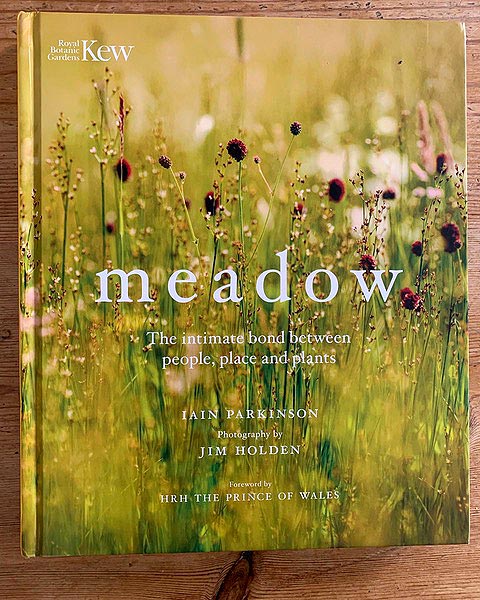 "meadow"
This is a truly superb book celebrating the beauty and wonder of the meadow.
The photographs, by Jim Holden, are breathtakingly beautiful.
Iain Parkinson is the Living Collections and Conservation Manager at Wakehurst, Kew's wild botanic garden in the Sussex High Weald. He has brought together over 30 personal accounts of meadows and features contributions from a wide range of people whose work, creativity and purpose are linked by a passion for our heritage meadows.
Andrea is very proud to be one of the featured artist.

The "meadow" is available from the Focus On Felt Studio, The Kew Shop and Amazon.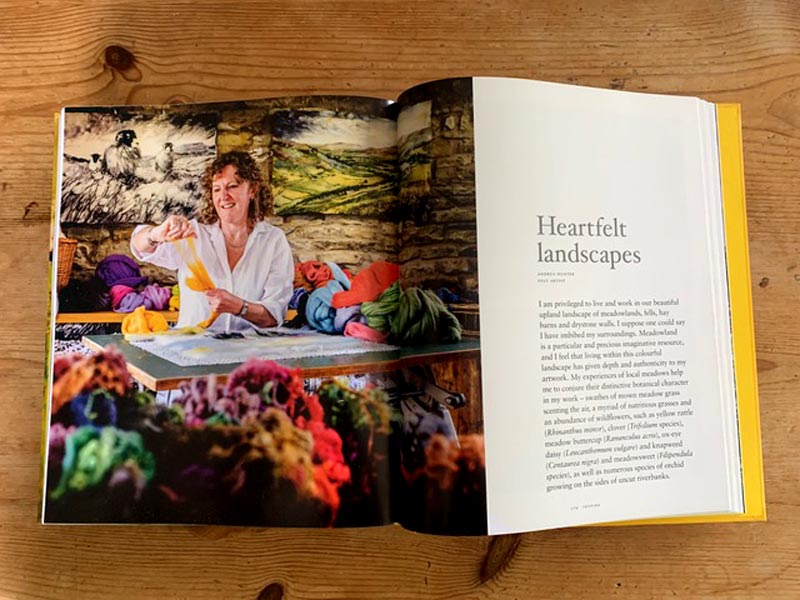 ---
Environmental impact... helping our environment.
Wool is a renewable, sustainable fibre and is classified as an eco-textile.
It is an environmentally friendly, natural, recyclable material.
Wool fleece is hard wearing and has excellent thermal properties.
Natural wool fibres are biodegradable and can be recycled when they have outlived their original use.